Deeds Testify is a radio talk show that aired 5-3-21 titled Spirit Testifies with Deeds.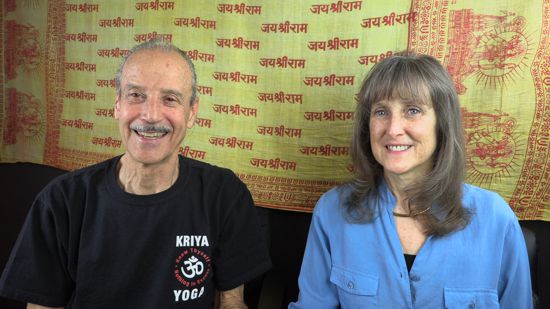 Deeds Testify 5-3-21
Hostess Lisa Winton and Swami Jayananda will talk about the value and importance of demonstration in the understanding of Divine Science. Listen as they explain why talk doesn't cook the rice and why James said, 2:26 "For as the body without the spirit is dead, so faith without works is dead also." In this show they will discuss healing as the litmus test for Spiritual understanding and a means of proving the presence of the Divine creation. Revelations 3:1 "And unto the angel of the church in Sardis write; These things saith he that hath the seven Spirits of God, and the seven stars; I know thy works, that thou hast a name that thou livest, and art dead." Welcome to the Voice of Yoga; we are talking consciousness! Join the Kriya Yoga Spiritual Advance to get the Light in your soul and demonstrate the Truth.
How does that go; if talk is cheap blame the phone company? It is very easy to talk Divine Science or Christian Science or the Spiritual Science of Kriya Yoga but can we prove the presence of the Divine creation? How we think is what we become. The physical world is a mental image and the more Divinely mental the image the more harmonious and indestructible it appears.
The healing consciousness or the Mind of Christ which sees the Divine creation is very different from the mortal mind or carnal mind which works on duality. Let's face it "pick up thy bed and walk" and they walk is very different from "I will pray for you" and you suffer. So what is necessary to graduate from talk to demonstration? Understanding; know thyself and nothing in excess. All is Spirit and Spirit doesn't report in the divided consciousness of duality– a belief in two powers.
Living under the influence of Spiritual awareness must prove to be different than living under the belief in matter and material laws. Coming out of time, space, concept, belief, thinking, personal will and personal sense by accepting Spiritual identity. Spirit is whole and cannot be divided.
Here is an example; Herb Fitch 4th Dimension 10A "And so we find that our real limitation has been that we're like those people back of old when Paul walked the earth, and they believed in God. We stopped them and said to them, "I hear that you believe, but have you received the Holy Ghost?" And they said, "Received it? We never even heard of it." And this, of course, is the purpose of the entire Christ demonstration, to show you that without your awareness of the Holy Ghost where you stand, you don't stand a ghost of a chance to demonstrate anything beyond mortality, because I go unto the Father, I am the way, I am the Truth. I am the invisible activity of the Father on earth, and unless you accept me, you're nothing but a mortal condemned to die."
Heb. 11:1 "Now faith is the substance of things hoped for, the evidence of things not seen."
---